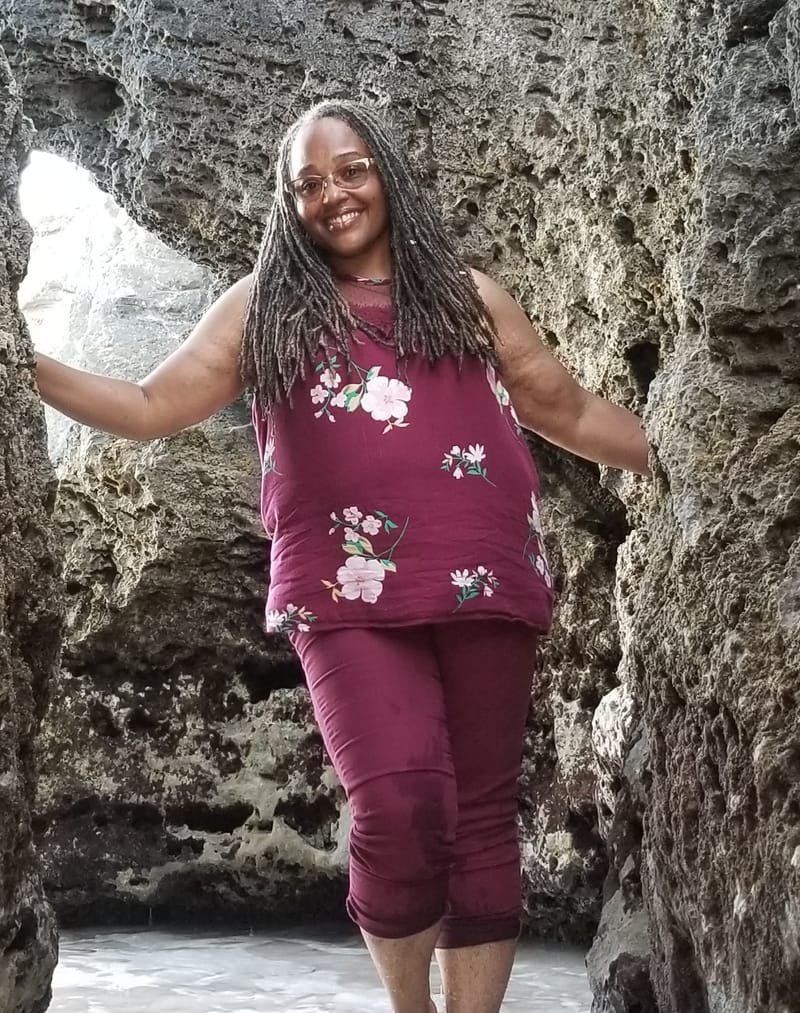 Shema Carter-Hanks CNHP, LMBT has an educational background in mental health therapy, holistic health and wellness and massage therapy. She strives daily to combine these modalities when working with clients. Utilizing the concept of mind, body, and spirit she has dedicated herself in assisting clients thrive in a holistic environment. She is presently working on a doctoral in holistic health and wellness in order to serve the community to her fullest.
Due to autoimmune diseases residing within her vessel and not receiving the care needed from Western medicine, she applied her knowledge of herbs, seed oils and the pure essential oils in which they make and created her own organic creams that bring relief from pain. Out of this Kimani's Holistic Wellness Center was established to help those with an open mind to alternative care.
Her certifications include that of medical massage practitioner, neuro muscmuscular therapy, lymphatic drainage with detoxification for weight lose and detoxing the vessel, reflexology, yoni practitioner and a licensed massage and body work therapist with the state of North Carolina.
Kimani's Holistic Wellness Center is here to assist each client in their transition to a healthy lifestyle through diet, massage and detoxification of the human vessel.